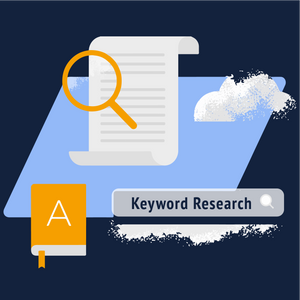 Front-End Keyword Research
Sale price Price $250.00 Regular price
Get your products in front of the people who want to buy them with an expertly curated Amazon keyword list. The Marketing by Emma team will conduct thorough  Amazon keyword research to lay the foundation for an effective Amazon SEO strategy.
Don't just rely on one Amazon keyword research tool to tell you what words to use. Utilizing a combination of the top Amazon keyword tools, we'll identify a marketing keywords list to weave into your listing copy. From there, we'll use our tested expertise to analyze and identify highly relevant keywords with good search volume. With our product keyword research services, we will discover the words and phrases that will help you index properly, encourage organic search results, and boost your PPC performance.
Ready to take those keywords and your front end marketing to the next level? Turbocharge our Amazon keyword research strategy with our winning copywriting!
Learn more about our services to optimize Amazon listing copy with the help of our top-rated Amazon copywriting and keyword marketing services.
***Marketing by Emma Amazon SEO keyword research MUST  be purchased with Basic or A+ Listing Service. Does NOT include backend keywords***
Need a bunch of Amazon listings optimized? Have a catalog with a lot of similarities? Contact us for custom pricing options at +1.573.864.2010 or
How it works:
After payment we'll send you an easy-to-follow questionnaire to help us learn all of your product's ins and outs.
As soon as you send the answers, your delivery clock starts ticking. Delivery fluctuates depending upon the season, but typically stands at 18 business days from receipt of information. *If you need faster turnaround, call +1.573.864.2010.
We review your questionnaire to make sure that we have all of the details we need. If we do, we'll send you an email giving you a firm delivery date. If not, we'll send some clarifying questions until we have what we need to dive in.
On or before your delivery date we'll send you an awesomely optimized Amazon listing!
Take some time to read it over. If you have questions, concerns, or changes you'd like to make just respond via email and we'll make the necessary corrections within 7 business days.