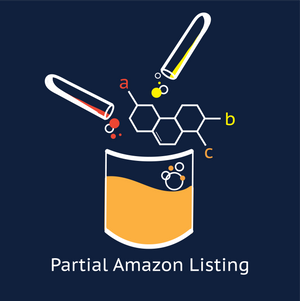 Partial Amazon Listing Optimization
Sale price Price $395.00 Regular price
Do you want to create five star listings for a group of products that aren't totally the same, but also aren't totally different? If you're budget-minded, this is a great, wallet-friendly alternative! This is also ideal for variations that are too alike to create completely unique listings, but too different to use the exact same text.

The Partial Listing is a great solution if you want to optimize Amazon product listings for a range of items that have some core similarities. Rather than creating each Amazon listing from scratch, we'll create new:
Title

1-2 Bullets

1-2 sections of EBC / A+ Content or Product Description
Supplementary Keyword Research (if necessary)
Minor tweaks
***Must be purchased with a full listing optimization service:
Need a bunch of Amazon listings optimized? Have a catalog with a lot of similarities? Contact us for custom pricing options at +1.573.864.2010 or 
How it works:
After payment, we'll send you an easy-to-follow questionnaire to help us learn all of your product's ins and outs.
As soon as you send the answers, your delivery clock starts ticking. Delivery fluctuates depending upon the season but typically stands at 18 business days from receipt of information. *If you need a faster turnaround, call +1.573.864.2010.
We review your questionnaire to make sure that we have all of the details we need. If we do, we'll send you an email giving you a firm delivery date. If not, we'll send some clarifying questions until we have what we need to dive in.
On or before your delivery date we'll send you an awesomely optimized Amazon listing!
Take some time to read it over. If you have questions, concerns, or changes you'd like to make just respond via email and we'll make the necessary corrections within 7 business days.